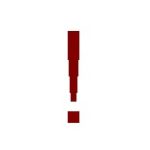 I just wanted to sit down and relax!
My day started out by waking up at 7 am, getting ready and going to work. After I was done performing services for my clients, I had to sit on the phone with tech support for over 1 1/2 hours, to fix my boss's computer. What a nightmare!
After working an hour later than my usual schedule, I drove for 1/2 hour to play taxi mom, and pick up Brianna's friend for a sleepover.
After picking her up, we headed to the grocery store to buy food for dinner, and to stock up on other items since a big storm is coming. The lines were insane and people were irritated. It wasn't just me!
I then drove to pick up Cole's son from his house, and headed home. As soon as I got home, I walked in the door and immediately started cooking dinner. I quickly moved from one task to the other until dinner was completed.
We all sat down to eat, then when finished, I got up to start cleaning up. After cleaning, I finally got to go pee! Yippee!
Right after that, it was again time to fill the machine Cole was hooked up to, with ice. It is supposed to help him with his pain in his shoulder from his surgery. I have been taking care of him since Monday.
Then, I went back to the kitchen to start whipping up dessert. I made chocolate lava mini cakes. But, within no time after putting them in the oven, the timer went off and it was time to take them out. I set the timer again for 15 minutes to cool them, then went to back up to dish it out and add ice cream on top. Yummy!
I sat down, ate my dessert, then headed out the door again to take Cole's son home. At this time, it is already snowing heavily, and has been for hours.
I came back home, and instantly, Brianna came to me with a comb that had her bangs wrapped as tightly as possible, many times around it. I stood there for the next 25 minutes cutting apart the comb and using a small hook to pull her hair off of it, in hope to save her hair. Finally, it was all out, and knotted up as much as it could ever be. I had her put conditioner in it, then rinse. When she rinsed it out, plenty of her hair broke off and fell out too! All of that effort and time for nothing! Ugh!!!
I went downstairs to sit on the couch with Cole, and turned on the TV. I was so tired, that didn't last long before I told him I was going to go to bed. I expressed how tired I was and got in bed immediately. I was exhausted from the entire week so far and closed my eyes.
Not a minute later, Cole asks me to scratch his back, so I sat up and did. I tried to go to sleep again after that, and then he started talking to me! My God! Why can't he have any respect for me wanting/needing to go to sleep? Just because he hasn't had to go to work for over a year now and gets to sit around all day, doesn't mean I don't need to sleep! For all I do for people, could they show SOME respect?