Online dating facts and dilemmas
Did you know that there are 54 million single people in the United States, and 40 million of them have tried online dating? The worldwide online dating industry grosses over $4 billion dollars per year, making it a bigger industry than porn.
It appears to be the most popular way of finding your "match" these days. Keep reading to learn more!
You are bored and want to meet a man, but don't know where to meet one, so you sign up with an online dating service. You post your photo, write a paragraph or more about yourself, and/or complete their questionnaire. You answer questions such as your age, height, eye color, interests, marital status, and personal information about yourself. You have expectations of meeting someone just right for you. It seems quick, easy and painless, and the odds of finding true love are pretty good. Every year, 280,000 marriages that take place are attributed to online dating services. As awesome as that is, what happens when something goes wrong, and they aren't your match at all?
Lies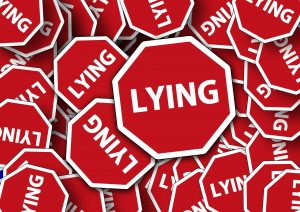 One of the biggest and most common problem that arises is lying. Men lie most about age, height, and income, while women lie most about weight, physical build, and age. So, the guy who says he is 40 years old, 6'2, brown hair and blue eyes, and earns 100K per year, just might not be anything like that when you meet him. He is likely to be 49 years old, 5'9, balding, and earns an average of 40K per year! This has always baffled me. Do people think the other is not going to notice these differences when they meet face to face? Do they think their marvelous personality is going to override their lies about their appearance and income?
Dangers of online dating
Aside from the issue of lying, lies a worse scenario. Although most women are seeking someone online to have a great relationship with and enhance their lives, many men are seeking women for other reasons. The internet has become a place men use to seek women, teenagers and children, to take advantage of. Sadly, the internet is the playground that predators use to lure women, for the purpose of performing scams, abductions, rapes, and murders.
Internet scammers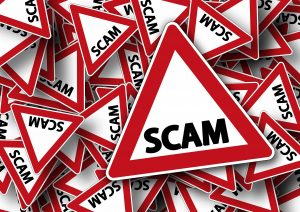 If you haven't heard of this yet, there is a very common scam going on through internet dating sites. It is the perfect venue for these men to find women to scam.
In the beginning, a man will have an extreme interest in getting to know you, making you their top priority, and making you feel more special than ever. They reel you in with promises of the great life they are going to provide you, and tell you everything you want to hear, including how much they love you, rather quickly.
Then, after you give them your heart, they ask you for a little help financially. They claim they need money for some kind of emergency, or to help pay for something they really want to buy you, but don't have all of the money for yet, and they will pay you back. They NEVER pay you back. And if you don't give them the money, they make you feel horrible, accuse you of not loving them the way they love you, sometimes even cry to put on a show of how much they trusted you, and are so hurt that you won't do the same. They are master manipulators. Then, they get as much money out of you as possible, and disappear. They have already given you so much false information about them, there is virtually no way to find them.
They are usually doing this to many women at the same time. Other times, they don't disappear, but wind up marrying you, so they can continue to take everything they can from you, often ruining your credit, bank account, and life! Don't think that you are the only one they are married to while they are doing this either! They are often times marry to several women at the same time, because this is how they make their living.
When a person seems too good to be true, you may help put your mind at ease by running a background check on them. There are many websites available for this purpose.
Online dating statistics
Below are some disturbing statistics to be aware of if you are a "woman seeking men", on an online dating site.
More men are members of online dating sites than women
10% of sex offenders use online dating services
10% of members are scammers
33% of women who have sex on the first online dating encounter, of these, 4 out of 5 women did not use protection
11% of all daters are married, and an alarming 51% are already in a relationship
40% of men lie about their jobs
Each year Internet predators commit more than 16,000 abductions, 100 murders and thousands of rapes, according to InternetPredatorStatistics.com.
These statistics are showing that since 10% of members are scammers and another 10% are some type of sex offender, your odds of ending up in a bad situation are already 20%. Then add the 51% that are already spoken for, and your odds of meeting a normal, available person decrease greatly. Studies are also show that women are having sex sooner than later, and are not being safe about that either. With statistics like these, online dating appears scary!
11 Tips for safer and smarter online dating: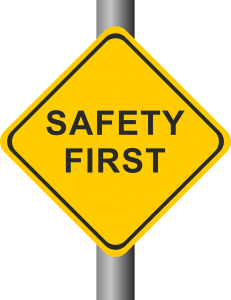 Ladies, I understand that you are lonely and would like companionship, but you need to educate yourselves, and take precautions! Compromising your safety and/or life does not need to be the price to pay for a date.
Below are 11 tips to keep yourself safer:
Time
1.   Take it slow! As exciting as the attention may be, you are NOT in a race to meet someone.
Screen Name
2.  Think carefully about your screen name. You are only asking for trouble if you mislead men, by having an overly sexy name they are associating you with, such as bustybabe69, or hot4u2nitexxx.
Honesty
3.  Be honest! Lying about who you are is no good way to start a relationship. When they find out you have lied, they may be furious, which gives you a bad situation to deal with.
Photos
4.  Ask for as many recent photos of them as you can, and share yours too. A lot of people post photos of themselves anywhere from 5-20 years ago! This is deception and another bad way to start. Also, use photos for your profile that you haven't posted anywhere else on social media. If you use your Facebook or Instagram profile photo, someone can easily do a Google photo search and find you on social media.
Local Search
5.  Search for men in your area/state first. Many men are listed on these sites in several states, and are playing games with numerous women.
Method of Contact
6.  Continue using email as the form of correspondence between you and the person you are getting to know for longer than you think you should, before giving them your phone number. You don't want to have to change your number often if you start to get uncomfortable or harassed by this person. If you want to talk sooner, get their number, and block yours before calling them. Another option is choosing an app that you can text from instead of giving out your main phone number right away. You can also get a free Google Voice phone number for this purpose.
Tell a Friend
7.  Before meeting them for the first time, leave their name, phone number, and meeting place with a friend. If any serious problem arises, they (and you) can be tracked down easier and faster.
Meeting
8. Meet in a public place. When meeting someone for the first time, and possibly the 2nd and 3rd date too, it will minimize potential danger if you are surrounded by people.
Transportation
9. Drive your OWN car. Don't have this "stranger" pick you up in their car. You may be trapped and not free to leave if becoming uncomfortable. Being in their car gives them all of the control of where you are going and when you are returning home.
Profile
10. When you start dating someone seriously, remove your profile from the site and ask them to do so as well. If they are truly interested in you, and don't have commitment issues, they should have no problem doing this.
Alcohol/Drugs
11. When you finally meet, don't drink a lot and don't leave your drink unattended. You do not know this person yet and don't know what they may do. Stay alert and aware to keep yourself safe.
This article was not written for the purpose of scaring anyone, but was written to inform you of the realities of online dating that the promoters of the dating sites are not telling you. It is for the purpose of educating, empowering, and increasing women's safety, by becoming aware and smarter about the decisions you make. Protect yourself, you are worth it!
On a positive note
Online dating can be a successful way to find your soul mate if you remain cautious, and take it slow. One out of five single people in serious relationships met online, and 17% of married couples met on the internet and are very happy they did!
Sources for statistics: Reuters, Herald News, PC World, Washington Post, Internetpredatorstatistics.com