More women are business owners now more than ever. They are ditching the 9-5 job for many reasons, such as time and money spent on commuting, which means less time with their family, money spent on business attire, sick of trying to climb the corporate ladder, and just simply wanting to work for themselves so they are in control of their income and success. A home-based business is the perfect alternative.
Fortunately, there are plenty of different opportunities for women to start their own business, allowing women to experience a level of success they weren't even sure was possible! When I have reviewed other lists of businesses people can easily start, I have seen many jobs that COULD be done by women, but just seem a little more suited for men. For example, auto mechanic, plumber, appliance repair and junk removal. Personally, I wouldn't want to do any of those, and because I am 5'2 and not strong enough to lift really heavy objects, I wouldn't be able to do those jobs anyway. I also prefer not getting really dirty.
Below is a list of the 48 best business anyone can start from home, and that women would rock at, due to their natural traits and skills. Some of these you may need training and/or a license for and some you don't. Some you never have to leave your house for, and others you will need to leave for the job, but they are flexible and they are yours! All of these business cost a very minimal amount to start and can be a wonderful source of income. With a list this good, I am sure you will find your next great business!
1.  Answering Service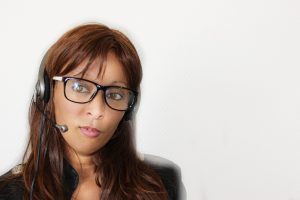 Businesses still want their customers to feel important and heard even when they are unable to answer their calls. As an answering service operator you can sit at home in your PJ's and take messages. You can do this nights, weekends, holidays or whenever you want.
2.  Baker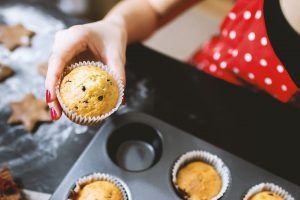 Who doesn't love fresh baked goods? Baking has been around for ages but is very popular these days. Do you spend time watching baking competitions on TV? Get off the couch and do it for yourself! Start by checking to see what permits you may need in your state to prepare and sell food from your home,  then create your business plan. Happy baking!
3.  Bed & Breakfast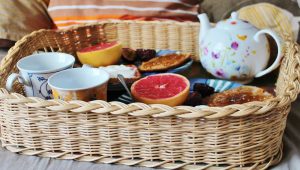 This is a business you can choose to do yearly, monthly, weekly, daily or seasonally. Many travelers would much prefer a home to a hotel, and also prefer to eat breakfast in a kitchen without 50 other travelers. For a nice touch you could also offer room service (breakfast in bed). If you have an extra bedroom and bathroom, this could be the perfect business for you!
4.  Blogger
Blogging is the best job I can think of and by far my most favorite. Starting a blog is simple, affordable and fun! You can earn money through a variety of different ways such as affiliate marketing, selling products or services on your blog, advertising through google, etc. For specific information on this, please read How To Create A Blog In 6 Simple Steps.
5.  Child Care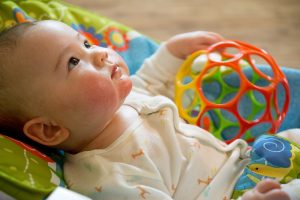 Caring for other people's children is a very important job and you should take it seriously. You have the ability to impact children's lives through teaching, nurturing, singing and taking good care of them when they can't be with their parents. Check with your state to see how to become licensed. You can charge more this way.
6.  Dance Instructor
People love to learn all kinds of dance techniques from line dancing to hip-hop. You can set up a room in your home as a studio and give private lessons. What a fun way to earn money!
7.  Digital Media Converter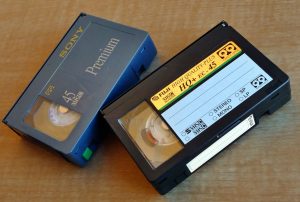 People still have their videos on VHS or VHS-C tapes and their photos on CD's or prints. They don't have the time or knowledge of how to convert these to digital files, even though they desperately need this done. The longer they leave their photos in these formats, the riskier it is for them to lose everything. This is a very valuable service to offer!
8.  Dog Sitter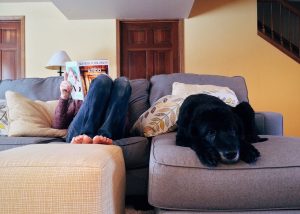 People love their pets as much, if not more than their children. They don't want to put them in a kennel when they go on vacation and can't take their pets with them. This is where your service comes in! You can go sit with the dog at their home or you can keep the pet at your house for a short stay.
9.  Dog Walker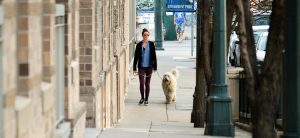 Many people work 10-12 hours per day and have no energy left when they come home to walk their dogs. They will pay you to stop in once a day or so to take their pooch for a nice walk. As a bonus, you get exercise too!
10.  eBay Seller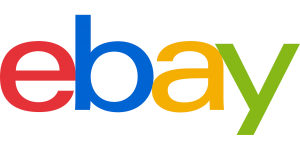 You can spend your days going to thrift stores or garage sales, purchasing items, then come home and sell them on eBay. Go to the eBay website to learn how to get started today.
11.  Editor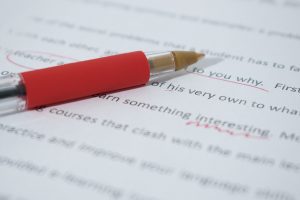 Writers have looked at their book or article so many times during revisions, they don't want to look at it anymore and may not even notice their mistakes. If you notice grammatical errors and misspelled words in everything you read, this may be a great career choice for you.
12.  Elderly Care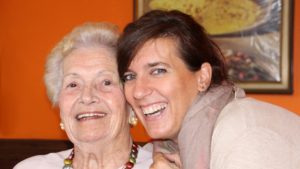 You can start this business from your home and even prepare meals for the elderly from your home, and then bring it to their homes. You can spend a couple of hours a day at their homes providing care and conversation, and happiness to their lives. Quite rewarding!
13.  Furniture Builder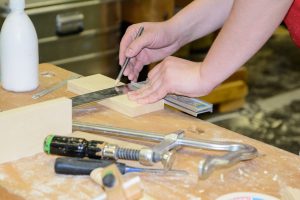 Whether it's furniture for people or for dogs, making furniture allows for creativity and meets a demand that people are looking for. You can work at your leisure out of your garage and charge accordingly.
14.  Genealogy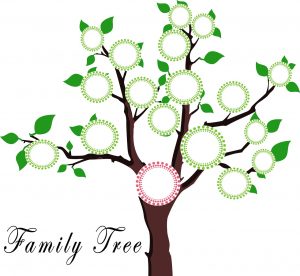 Genealogy and history truly fascinate people. Plenty of people want to know exactly where their family line came from but lack the skills and time it takes to complete the project. If you enjoy research, this may be a great job for you. Simply start by tracing your own family name all the way back to biblical times to see if you have the patience to do it for a living.
15.  Gift Basket Maker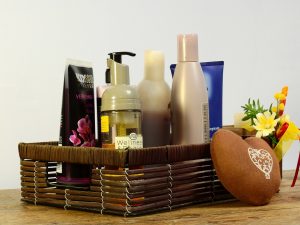 People love to give gift baskets as gifts but many don't know the first thing about making them. If you already know how, or want to learn and are crafty you may love this job!
16.  Grant Writer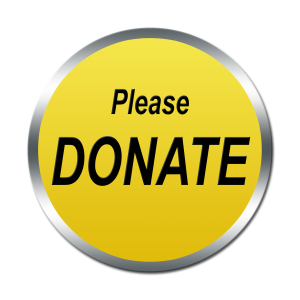 Are you a persuasive writer who can get people to donate money to a specific cause? Grant writers are in high demand. Check into it today!
17.  Graphic Designer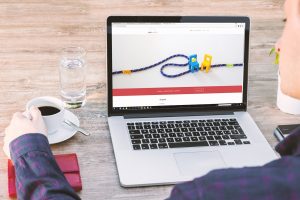 Graphic design is in high demand because businesses need brochures, logos, ads and more. Some graphic designers have a degree, while others have learned everything they need to know on the internet. This job provides flexibility in hours and days as well as a good income!
18.  Hairstylist
If you have a spare room, you can cut, color and style people's hair and not have to work in a salon with those other cackling coworkers. You can charge as much or as little as you want and not have to pay booth rent, or work Saturdays if you don't want to. When word gets around the neighborhood you will be all set. You will need a license to perform this job.
19.  House Cleaner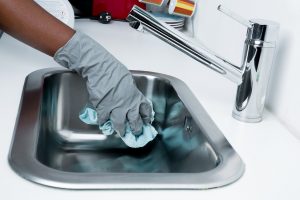 Do you like everything clean and tidy? Most people do, but either lack the time or interest in cleaning their house from top to bottom, or doing their laundry. This is a service you will be greatly appreciated for providing!
20.  House Sitter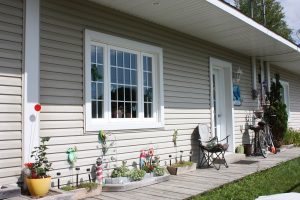 People get nervous about going on vacations and leaving their home empty. They also need tasks done while they are gone such as watering plants and bringing in the mail. This is a job you can definitely do on the side to make some extra money. If you have several clients at the same time, you simply visit a few homes a day and cash in!
21.  Jewelry Maker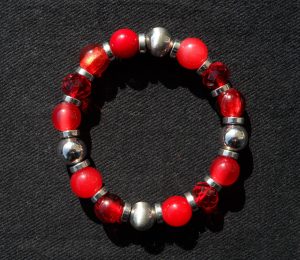 Jewelry making is fun and is an item that will never go out of style. Women can never have enough jewelry to go with their many outfits. You can sell it online or at craft shows. Supplies are readily available which makes this an easy business to start.
22.  Life Coach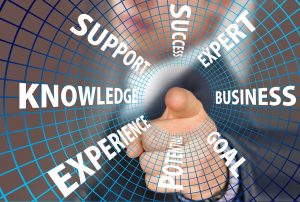 Life Coaches have become exactly what people need. You can advise people over the phone or in person to help them make better life choices in their careers, relationships, etc.
23.  Makeup Artist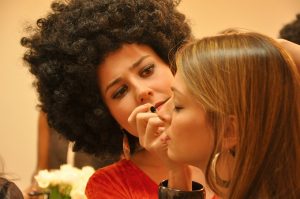 Do you find yourself watching tons of makeup videos on YouTube? Do you feel excited and wish it were you who was making the video or applying makeup? Stop watching and start doing! You will need a cosmetology license if you are going to charge for makeup application, but you can always offer to teach someone how to apply makeup and advertise the makeup application itself as complimentary. Many women as well as models want and need this service!
24.  Massage Therapist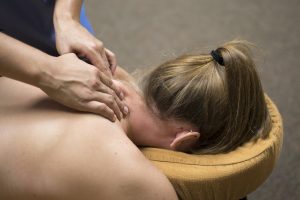 You'll need a license to be a massage therapist but it will be worth it. This job offers flexibility with a great hourly rate! Helping people relax in this world would be quite helpful.
25.  Meal Planner
Today's woman is busy working, picking up and dropping off kids, grocery shopping and everything else in-between. They hardly have time to think about what to make for dinner! You can plan complete meals for weeks at a time for busy people, take payment through Paypal and never have to leave your house. Sounds great to me!
26.  Music Teacher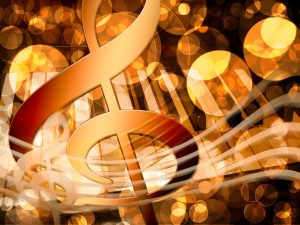 Do you know how to sing or play an instrument? Your instruction could help people become so great, they could be the next American Idol or recording star. Use your talent to help others achieve their dreams!
27.  Nutritionist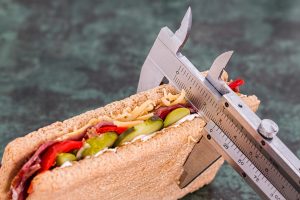 People are more health conscious than ever! You can help them become healthier, lose weight and live longer with your expertise in nutrition. Teach them what foods are good and bad for them, what to pair foods with and when to eat them. Check with the state you live in to see if they require a degree.
28.  Online Store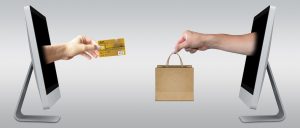 Why spend thousands of dollars a month on a storefront or kiosk to sell your items? Now that the internet is here, you don't even have to leave your house to make sales. Whether it's someone else's product you are selling or your own, setting up an online store is easier than ever. Etsy is another online store option that you can sell from if you don't want to set it all up for yourself.
29.  Organizer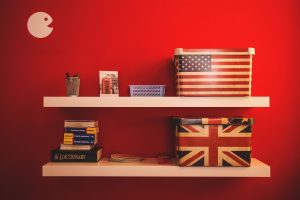 There are many different types of organization you can offer. You can go to client's homes and offer cabinet and pantry organization, garage organization, photo organization, etc. Help people declutter and get their lives in order now!
30.  Party Planner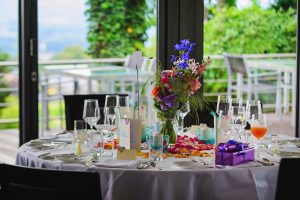 Parties, large and small are very important to people for whatever occasion and they don't want anything to go wrong. People love hiring others to take care of location, invitations, food, decorating and everything else involved in throwing the perfect party. This leaves the person who is hosting the party available to mingle and enjoy rather than running around making sure everything was planned and executed perfectly.
31.  Personal Chef
Households with busy families or that consist of couples who work long hours would appreciate having their meals cooked for them and ready when they walk in the door. All you have to do is cook, serve and leave!
32. Personal Shopper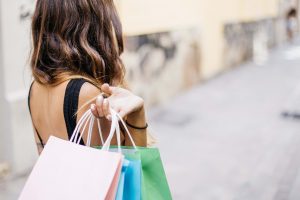 Who knew you could get paid to shop? So many people just don't have the time to get groceries or run their errands. You will be a lifesaver doing this for them, while checking out some things for yourself while you're out and about.
33.  Personal Trainer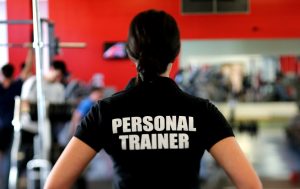 Do you have a passion for fitness and love to share it with others? If you have a room in your home to set up a small gym, you can train and motivate people to get healthy and fit!
34.  Photographer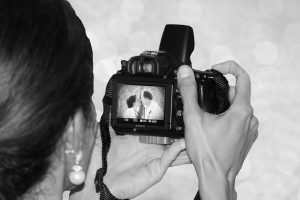 Photographers are needed for so many different events such as new baby, graduation, senior photos, weddings and more. Find your specialty and what sets you apart from all of the other photographers out there and start shooting!
35.  Resume Writer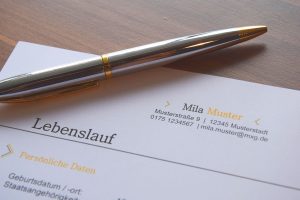 Job seekers are already frazzled if they are losing income by the day and people who are miserable in their jobs and want to make a change need this service too! If you are a good writer and pay strong attention to detail, you could be very good at this!
36.  Scrapbooker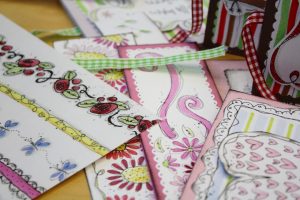 Who doesn't want to preserve their memories in an organized and decorated book? Everyone loves scrapbooks, but may not have the patience, skills or time to put one together. Gather a few supplies and start creating!
37.  Seamstress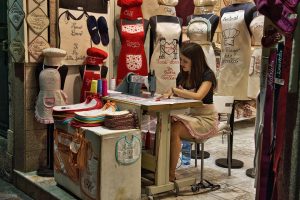 If you have sewing skills, you have many opportunities such as sewing costumes for plays, making alterations, sewing quilts, etc. Not everyone has the time, interest, skill or even a sewing machine to do these things themselves.
38.  Social Media Manager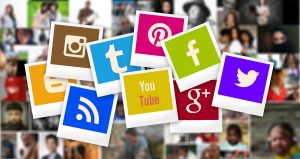 Social media is extremely important to business owners now, but they don't always have time to learn it or post on it. If you have the time and knowledge about the top social media sites, you could have many clients quickly!
39.  Tax Preparer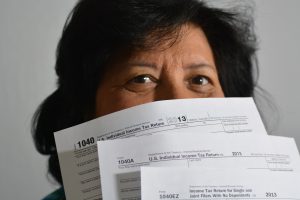 Preparing taxes for others is a lucrative business, yet seasonal so you can make quite a bit of extra money in a short few months. The big companies charge way too much and people don't always trust them, but you can get free training from them and then launch your own business. You will gain a loyal client base for years!
40.  Tour Guide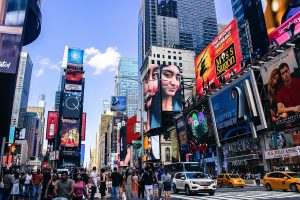 When people arrive from out of town they may have no idea what places to see, when the best times to go are or how to get there. You can spend anywhere from one to 10 hours taking people to all of the greatest tourist attractions in your area and tourists will be very grateful!
41.  Transcription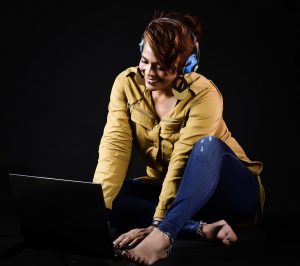 Can you listen well and type fast? Lucky for you, doctors, lawyers, and other professionals outsource this type of work so they don't have to hire an in-office employee. All you need is a computer, headset, and transcription equipment. You don't need any certification for general transcribing jobs but you do for medical transcription. Beware of scams when seeking this position.  Don't bother with the ads that ask you to pay for their "training" or software.  Go to Listen and Write to test your skills to see if this would be a good fit for you.
42.  Translator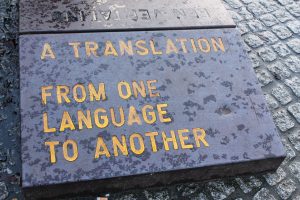 If you know more than one language,  you could offer translation services for multiple companies. Larger corporations tend to have offices all over the world and need someone to convey their message in whatever language they speak in the other countries. You could translate over the phone or Skype.
43.  Travel Consultant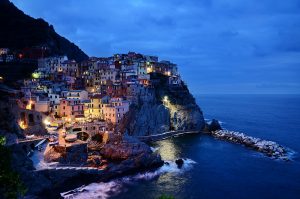 If you enjoy researching best prices and booking travel, you can offer your services to people who don't want to bother with doing it themselves. The internet makes it easy and quick!
44.  Tutor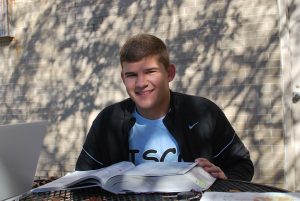 Education in public schools is seriously lacking. There are way too many kids and not enough teachers. Kids don't get the individual attention they need and fall behind quickly. If you have knowledge in a particular subject and can effectively pass that on to another person, tutoring just might be your thing!
45. Virtual Assistant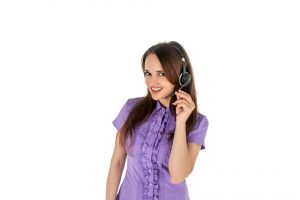 As a virtual assistant, you can provide many services to companies such as basic administrative tasks, customer service, social media posting, etc. Companies such as elance.com provide many contract jobs to apply for.
46.  Wedding Officiant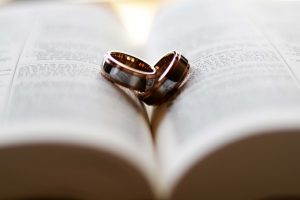 You can perform marriages for friends, family or even strangers. Becoming an ordained "minister" is as easy as completing a form online. You can perform a wedding no matter what their or your religious beliefs may be. It really is that simple!
47.  Wedding Planner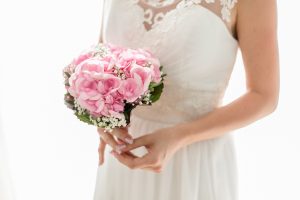 Weddings require so much time and planning. Brides and groom's heads are already spinning from information overload and the millions of things they have to do and by what date. You can take all of their stress away by planning it all for them. This is a demanding job but can also be very rewarding. Do a good job and you will always be remembered when they think about their special day.
48.  Writer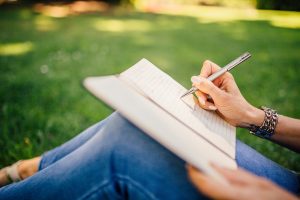 You can either write content for blogs, write essays for college students, or write your own e-book. Technology has made this a perfect home-based business.
49.  Yoga Instructor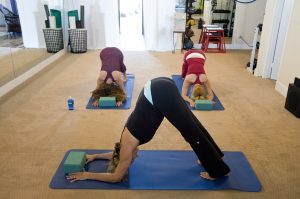 Yoga is extremely popular these days. You can use a spare room in your home and have all of the moms in your community come over to get fit with you. Heck, you may even live on a farm and have some goats to bring in. Not really sure what Goat Yoga is all about but for some reason people have become fascinated with it.
50. Add your own idea here! (comment below with 50th best home-based business)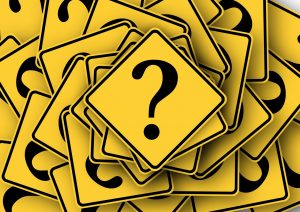 Now that you've read this list, I am sure the wheels are turning in your head. You already have the skills to do one or maybe even 10 of these ideas, you just haven't recognized those skills as being profitable. Many women take for granted their skills such as sewing, cooking, caring for people, teaching, etc. Believe it or not, people PAY for other people to do all of these things for them. Stop giving away all of your talents and start making money. Ready? GO!
Please share this list with anyone you think it could help and good luck to you in finding your passion and making it a success!